IPTEK Journals is a website that host all academic journals published by department, faculty, research center, or academic community within Institut Teknologi Sepuluh Nopember (ITS). This website is meant as a media to communicate between researchers and publish recent result of advance researches.
Please contact us for order or further information at: email: iptekjournal@gmail.com or mjliptek@its.ac.id Fax/Telp: 031 5992945 Editorial Office Address: LPPM Baru ITS Building 1st floor, ITS campus, Sukolilo, Surabaya 60111, Indonesia.
A B C D E F G H I J K L M N O P Q R S T U V W X Y Z All
Akta Kimia Indonesia
Akta Kimia Indoneisa publishes peer-reviewed open access articles in all areas of chemistry, including:
Analytical Chemistry
Physical Chemistry
Organic Chemistry                
Inorganic Chemistry
Biological Chemistry
To submit an article, you need to register first. Please click 
register
 in the menus above.
Make sure that you have been resgitered as an aouthor.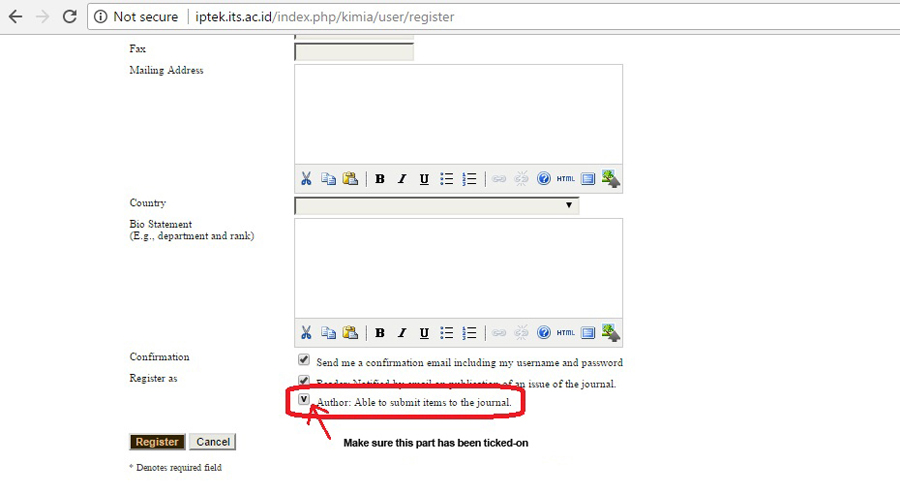 After you have an account, you can submit an article by klik new submission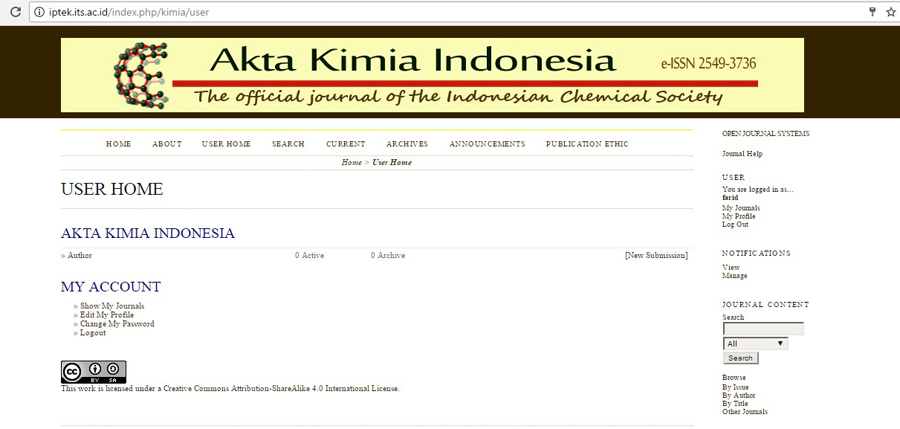 Don't forget to fill the reference in the submission page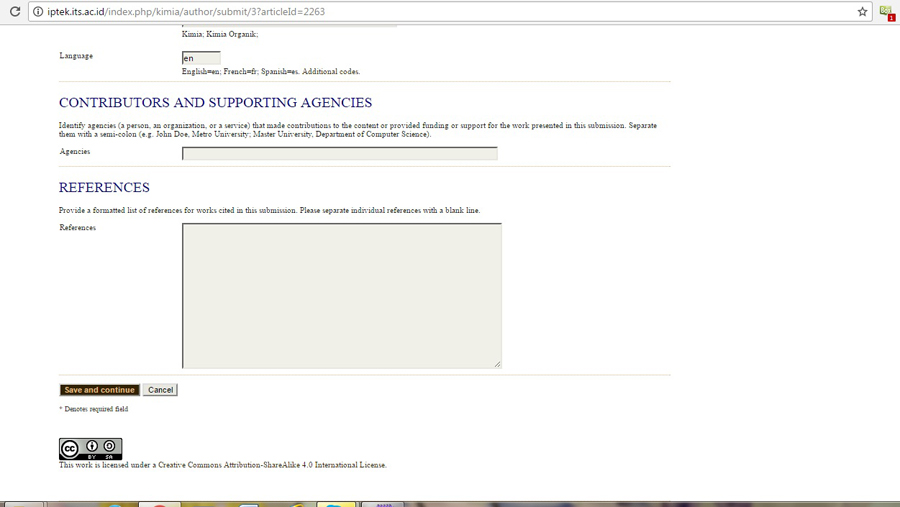 View Journal | Current Issue | Register
1 - 1 of 1 Items