Journal of architecture&ENVIRONMENT (E-ISSN: 2355-262X) is a bi-yearly publication of the Department of Architecture, Institut Teknologi Sepuluh Nopember (ITS). It aims to communicate, disseminate and exchange information from studies in architecture and its interactions with the environment.
The journal explores the following areas:
Architectural theory, history, and design
Architectural science and technology
Housing and settlement
Landscape architecture and urban design
Please contact us for order or further information
email: iptekjournal@gmail.com or mjliptek@its.ac.id Fax/Telp: 031 5992945 Editorial Office Address: Gedung Pusat Riset ITS Lt.5 Kampus ITS Sukolilo, Surabaya, Indonesia (60111).
The Template for IPTEK Journal of architecture&ENVIRONMENT Series could be downloaded here.
Announcements
No announcements have been published.
Vol 17, No 1 (2018)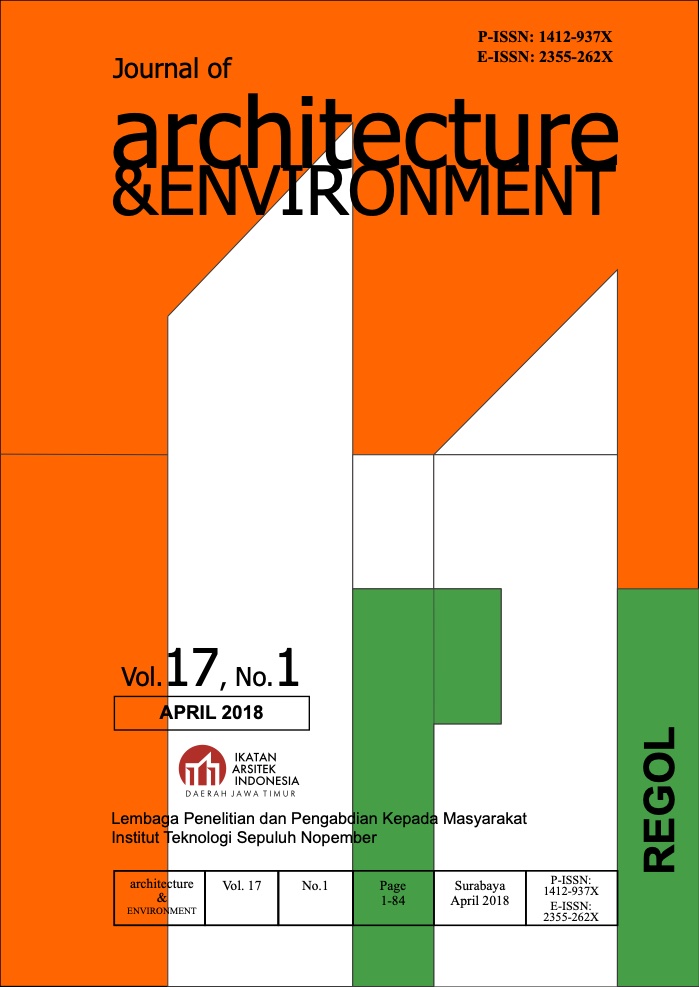 Indexing and Abstracting :



Journal of Architecture&ENVIRONMENT is licensed under a Creative Commons Attribution-ShareAlike 4.0 International License