Center for Scientific Publication is a website that host all academic journals published by department, faculty, research center, or academic community within Institut Teknologi Sepuluh Nopember (ITS). This website is meant as a media to communicate between researchers and publish recent result of advance researches.
Please contact us for order or further information at: email: ppublikasi.ilmiah@gmail.com.  Editorial Office Address: Research Center Building 5th floor, ITS campus, Sukolilo, Surabaya 60111, Indonesia.
A B C D E F G H I J K L M N O P Q R S T U V W X Y Z All
Halal Research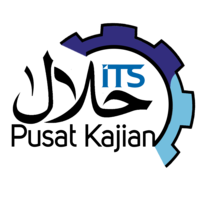 Halal Research (HR)  is a scientific journal published by the Halal Center Institut Teknologi Sepuluh Nopember Surabaya. This journal contains scientific papers from Academics, Researchers, and Practitioners about research on halal and shariah. This journal is published twice a year in February and August. The paper is an original script and has a research base on halal and shariah. We accept an article either in Bahasa or English.
The scope of the paper includes several studies but is not limited to the following research:
• Halal Food and Product
• Halal Medicine
• Halal Tourism
• Halal Lifestyle
• Halal Education
• Halal Management
• Halal Industry
• and other related topics
We invite authors to submit their paper from the original research results, journal reviews, book reviews, and or short communication.
View Journal | Current Issue | Register
1 - 1 of 1 Items