Kutipan dari Keputusan Direektur Jendral Penguatan Riset dan Pengembangan, Kementrerian Riset, Teknologi, dan Pendidikan Tinggi Republik Indonesia Nomor: 21/E/KPT/2018, Tanggal 9 Juli 2018 Tentang Hasil Akreditasi Jurnal Ilmiah Periode I Tahun 2018 Menyatakan bahwa Limits: Journal of Mathematics and Its Applications, E-ISSN: 2579-8936, Terkaredtasi Peringkat 2. Akreditasi berlaku selama 5 (lima) tahun, yaitu Volume 13 Nomor 1 Tahun 2016 sampai Volume 17 Nomor 2 Tahun 2020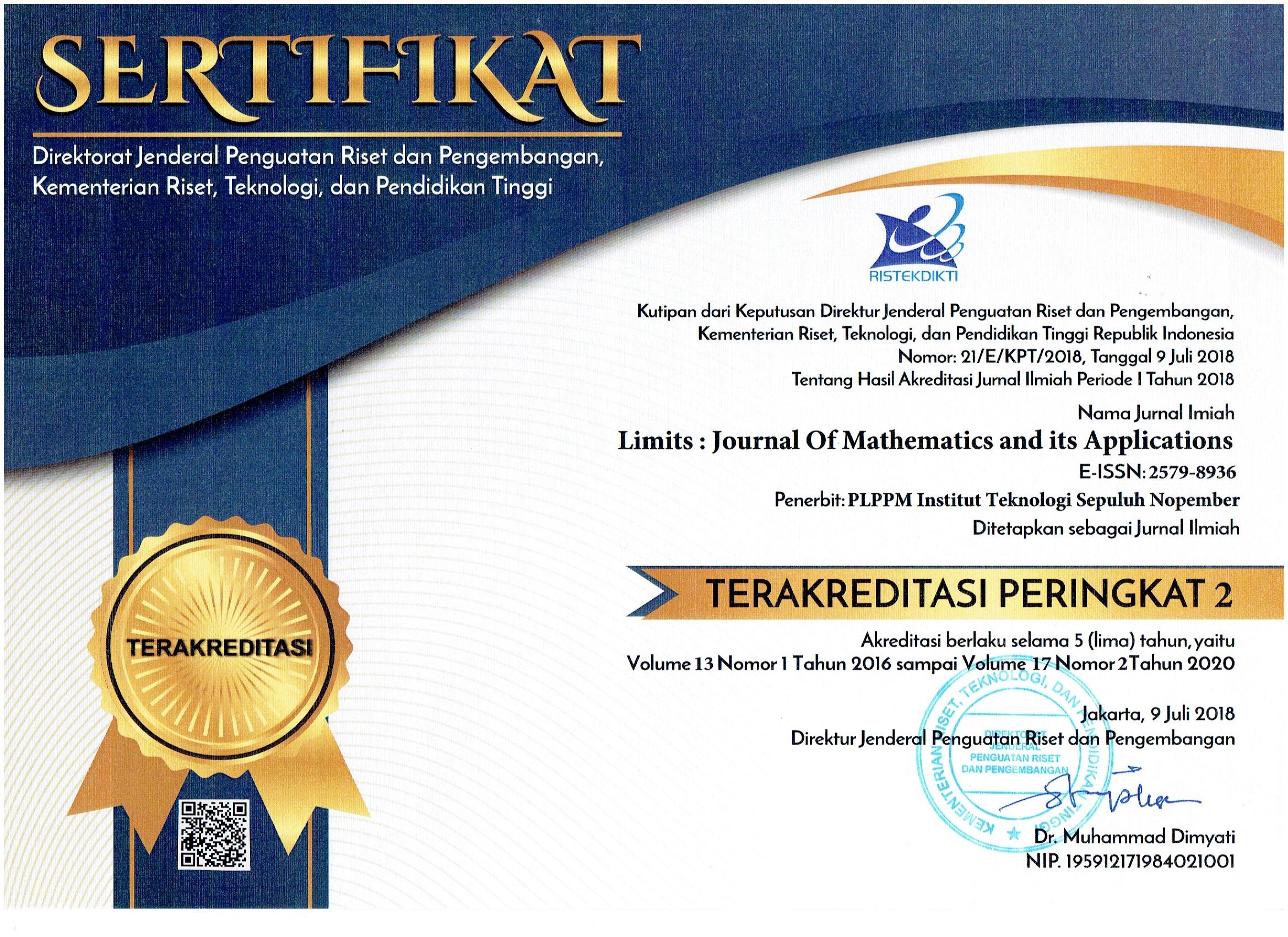 Jumlah Kunjungan:

Limits: Journal Mathematics and its Aplications by Pusat Publikasi Ilmiah LPPM Institut Teknologi Sepuluh Nopember is licensed under a Creative Commons Attribution-ShareAlike 4.0 International License.
Based on a work at https://iptek.its.ac.id/index.php/limits.